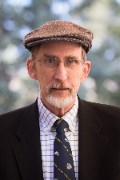 Thomas Wynn is a Distinguished Professor of Anthropology at the University of Colorado, Colorado Springs (UCCS), where he has taught since 1977. He earned his BA (sociology; anthropology) at Occidental College and his MA and PhD (anthropology) at the University of Illinois, Urbana. His doctoral research opened up a hitherto unexplored direction in Palaeolithic studies—the explicit use of psychological theory to interpret archaeological remains. His 1979 article in the journal Man, "The intelligence of later Acheulean hominids," continues to be cited 40 years after its appearance and is considered one of the foundation documents of evolutionary cognitive archaeology. In 2008, he and Frederick Coolidge organised the 139th Numbered Wenner-Gren Symposium, entitled "Working Memory: Beyond Language and Symbolism." He has published 150+ articles and book chapters in Palaeolithic studies, with a particular emphasis on cognitive evolution. His books include The Evolution of Spatial Competence (University of Illinois Press, 1989) and several volumes authored or edited with Frederick L. Coolidge, The Rise of Homo sapiens (Routledge 2009; Oxford 2018), Cognitive Archaeology and Human Evolution (Cambridge, 2009), How to think like a Neandertal (Oxford, 2012), and Cognitive Models in Palaeolithic Archaeology (Oxford, 2017).
---


Frederick L. Coolidge is Professor of Psychology at UCCS, where he has taught since 1979. He earned his BA, MA, and PhD (psychology) from the University of Florida and completed a Postdoctoral Fellowship in Clinical Neuropsychology at Shands Teaching Hospital, University of Florida. He is a three-time Fulbright Fellowship Award recipient (India, 1987, 1992, 2005) and has received three teaching awards (University of Colorado Presidential Teaching Scholar, a lifetime designation; the UCCS Letters, Arts, and Sciences Annual Outstanding Research and Creative Works Award, 2004-2005; and the UCCS Annual Faculty Award for Excellence in Research, 2006-2007). He has published 50+ articles and book chapters in cognitive archaeology and 140+ articles on his psychological research. His 10 books include Evolutionary Neuropsychology (Oxford, 2020), Statistics: A Gentle Introduction (4th edition, SAGE, 2020), and Dream Interpretation as a Psychotherapeutic Technique (Radcliffe, 2006); several volumes authored or edited with Thomas Wynn, The Rise of Homo sapiens (Routledge 2009; Oxford 2018) and Cognitive Archaeology and Human Evolution (Cambridge, 2009); and a volume co-edited with Karenleigh A. Overmann, Squeezing Minds from Stones (Oxford, 2019).
---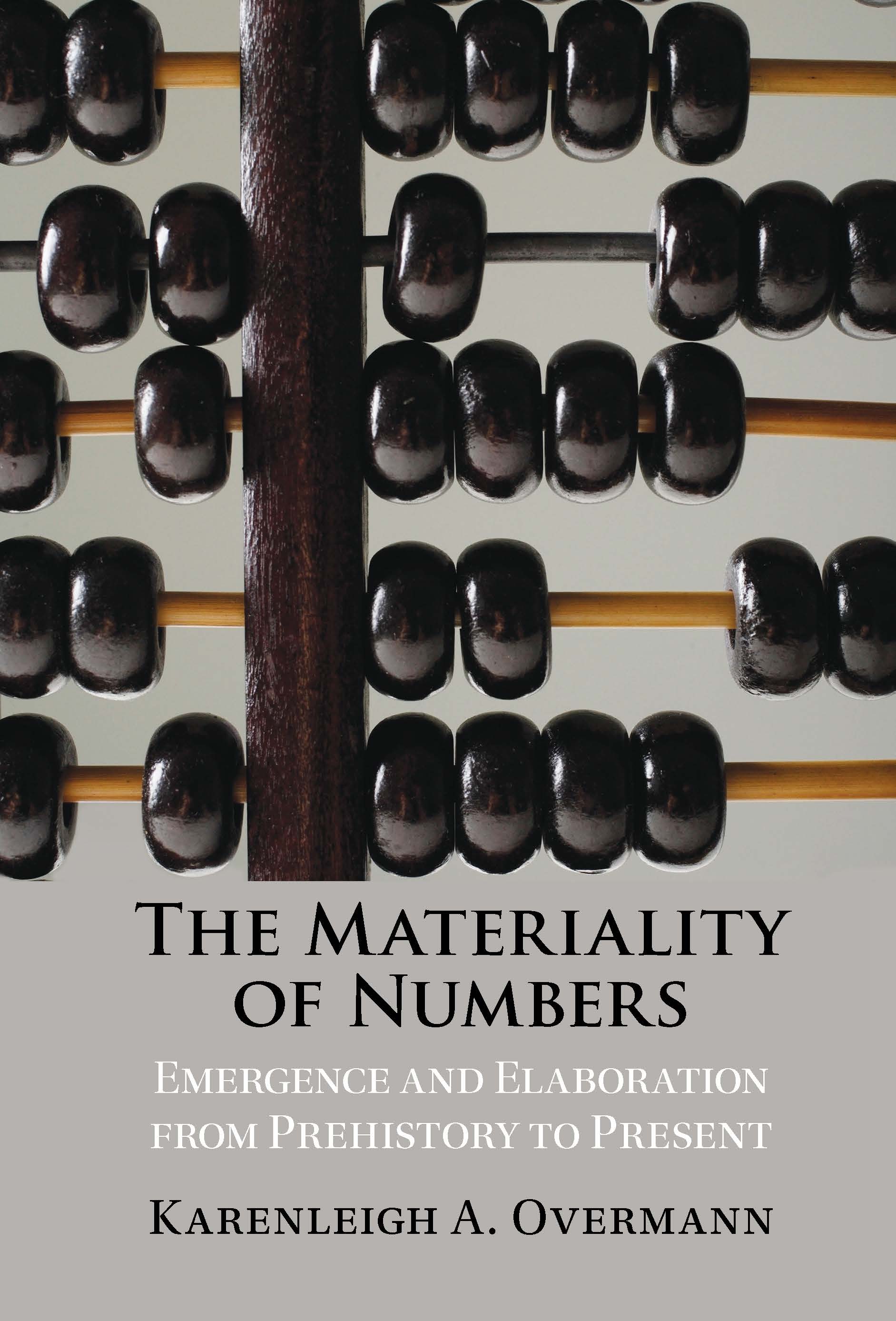 Karenleigh A. Overmann is an associate professor of anthropology (adjunct) and director of the Center for Cognitive Archaeology at the University of Colorado, Colorado Springs. She earned her doctorate in archaeology at the University of Oxford as a Clarendon scholar in 2016. She was an MSCA postdoctoral research fellow at the University of Bergen 2018–2020 (EU project 785793) and a visiting scholar at the University of Pittsburgh 2020–2021. Her research focuses on how societies become numerate and literate by using and modifying material forms over generations of collaborative effort, the effect this elaborational mechanism has on conceptual content, and how material forms become increasingly refined to elicit specific behavioral and psychological responses. To date, she has published 40 journal articles, 19 book chapters, two co-edited special journal issues, and five books, including The Oxford Handbook of Cognitive Archaeology (Oxford, 2023, co-edited with Thomas Wynn and Frederick L. Coolidge) and The Materiality of Numbers: Emergence and Elaboration from Prehistory to Present (Cambridge, 2023). 
---

Matt Rossano is Professor of Psychology at Southeastern Louisiana University. He received his doctorate in Psychology in 1991 from the University of California at Riverside. He is an evolutionary psychologist who specializes in the evolution of religion, morality, consciousness, and the human mind. He has authored or co-authored over 30 scholarly papers, book chapters, commentaries and reviews, including papers in such notable journals as: Psychological Bulletin, Cognition, Current Anthropology, Cambridge Archaeological Journal, and The Review of General Psychology. He is the author of three books: Evolutionary Psychology: The Science of Human Behavior and Evolution (2002, Wiley), Supernatural Selection: How Religion Evolved (2010, Oxford) and Mortal Rituals: What the Andes' Survivors tell us about Human Evolution (2013, Columbia University Press).
---


Manuel Martín-Loeches is a Psychologist who received his PhD in Psychobiology at the Complutense University of Madrid (Spain), where he is now a Professor in the Psychobiology department. Using modern brain imaging techniques—namely, Computerized Electroencephalography and functional Magnetic Resonance Imaging—he has studied a large number of higher cognitive functions and processes, such as working memory, attention, visual processing, human language, religious thought, or neuroaesthetics. Pathologies in this regard have also been of interest, particularly schizophrenia and Alzheimer's disease. Since he started his position as leader of the Cognitive Neuroscience Section at the Center UCM-ISCIII for Human Evolution and Behavior (Madrid), in 2001, he has devoted significant effort to applying knowledge derived from current advances in cognitive neuroscience to better understand the evolution of the human mind.
---


Emiliano Bruner received his Academic Degree in Biology and his PhD in Animal Biology at the University La Sapienza, Rome, Italy with a thesis in paleoneurology and computed anatomy, and a Postdoctoral Fellowship in the same field. He taught the first course in Paleoneurology at the University La Sapienza. He is currently Research Group Leader in paleoneurology at the National Research Centre on Human Evolution, in Burgos, Spain. He is vice-secretary of the Italian Institute of Anthropology, and Associate Editor for the Journal of Anthropological Sciences. His research interests include anthropology, paleontology, zoology, anatomy, and morphometrics focusing on functional craniology and brain evolution in the human genus. He works mainly with digital anatomy, geometrical models, and multivariate statistics.
---


April Nowell is an archaeologist and an associate professor in the Department of Anthropology at the University of Victoria in British, Columbia, Canada. She earned her PhD in 2000 from the University of Pennsylvania and specializes in human evolution. In particular, she is interested in the origins of art, language, and symbol use and in the emergence of the modern mind. While she has excavated sites in many parts of the world from Thule Inuit sites in the Canadian High Arctic to Mayan sites in Belize, her current research takes her to Jordan in the Middle East where she leads an international team in the study of Neanderthal lifeways as the director of the Druze Marsh Paleolithic and Paleo-ecological Project (DMAPP).
---

Iain Davidson is an emeritus professor of Archaeology in the School of Humanities at the University of New England. Holds honorary positions at Flinders University, the University of Queensland and Harvard University. Worked at the University of New England for 34 years, helping to start the Department of Prehistory and Archaeology. Awarded a Personal Chair in 1997 until retirement in 2008. Visiting Chair of Australian Studies at Harvard University in 2008-9. Awarded the Rhys Jones Medal of the Australian Archaeological Association 2010. I have worked on the Spanish Upper Palaeolithic, archaeology and ethnography of Northwest Queensland, Australian rock art, archaeology and heritage, and language origins. I have contributed to discussions of interpreting animal bones as evidence of prehistoric economy, use of ethnography in archaeological interpretation, evidence of non-human primates for understanding language origins, the interface between psychology and archaeology, problems of understanding the "meaning" of prehistoric art, and the relations between stone tools and cognition, and the evolution of cognition.
---


Linda K. Watts has been a part of the University of Colorado community since 1992, and she recently retired and relocated to New York. She has published The Social Semiotics of Relational Terminology at Zuni Pueblo (Mellen Press, 2000) and several articles and book reviews. Her BA in English is from the State University of New York College at Buffalo, her MA in linguistics from the State University of New York Center at Buffalo, and her PhD in anthropology from Arizona State University. She has been the recipient of the UCCS Committee on Research and Creative Works Research Grant, the National Science Foundation Dissertation Improvement Grant, the Wenner-Gren Foundation for Anthropological Research Basic Research Grant and a Museum of Northern Arizona Research Internship. She has been involved with several ethnographic studies focused on Zuni Pueblo social organization and kinship terminology, Native American substance dependency research, and "life paths," a study of cultural schemas associated with managing life's transitions. Her research interests include Native American studies, cultural models, life course studies, and linguistics and ethnographic field work.
---


Rex Welshon,BA, Colorado State University (Philosophy), 1981; MA, Colorado State University (Philosophy), 1983; PhD, Brown University (Philosophy), 1992. Primary areas of interest include philosophy of mind, cognitive science, Nietzsche, and event theory; areas of competence include logic and American pragmatism. His Publications include Nietzsche's Perspectivism, co-authored with Steve Hales (Illinois, 2000), Nietzsche's Philosophical Thought (Acumen, 2004), and Philosophy, Neuroscience and Consciousness (Acumen, 2011).
---


Natalie Uomini is a Research Fellow at the Max Planck Institute for the Science of Human History, Department of Linguistic and Cultural Evolution. She specializes in Paleocognition and primate laterality. She holds a BA in Cognitive Science and Linguistics (University of California, San Diego, 1999), a Master's in Language Sciences (University of Grenoble, 2000), and an M.Sc. in Biological Anthropology (University of Durham, 2001). She earned her PhD from the Centre for the Archaeology of Human Origins at the University of Southampton and went on to hold two prestigious postdoctoral fellowships at the University of Liverpool, funded by the British Academy Centenary Project "Lucy to Language: the Archaeology of the Social Brain" and the Leverhulme Trust. She is interested in the evolutionary origins of right- and left-handedness, language, and mind. Her work combines primatology with anthropology to study the evolution of cognitive skills in hominids before 400,000 years ago.
---


Lambros Malafouris (PhD Cambridge 2005) is Associate Professor of Cognitive Archaeology at the Institute of Archaeology, Tutorial Fellow at Hertford College, and Fellow by Special Election at Keble College, University of Oxford, UK. His primary research interests lie in the archaeology of mind and the philosophy of material culture. His publications include How Things Shape the Mind: A Theory of Material Engagement (2013, The MIT Press), The Cognitive Life of Things: Recasting the Boundaries of the Mind (2010, McDonald Institute Monographs, with C. Renfrew), The Sapient Mind: Archaeology Meets Neuroscience (2009, Oxford University Press, with C. Renfrew & C. Frith), and Material Agency: Towards a Non- Anthropocentric Approach (2008, Springer, with C. Knappett).
---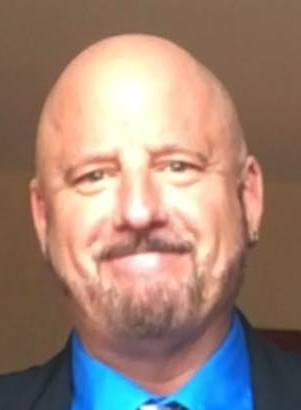 James Hicks is a DPhil Candidate in Archaeology at the University of Oxford where he is developing a thesis exploring the emergence of aesthetic awareness, supervised by Dr. Lambros Malafouris. Mr. Hicks earned his master's degree in psychological science and his baccalaureate in anthropology and psychology from the University of Colorado at Colorado Springs. He was awarded the first undergraduate certificate in cognitive archaeology from the Center for Cognitive Archaeology where he subsequently spent several years as a research assistant, technical advisor, and adjunct instructor. His work has appeared in Human Paleoneurology, The International Journal of Psychology and Psychological Therapy, Psychology Today, The Italian Journal of Cognitive Sciences, as well as the annual meetings of The European Society for the Study of Human Evolution and the American Anthropological Association. He is interested in the role of affect in cognitive evolution, 4E models of cognition, phenomenology, Material Engagement Theory, paleoneurology, personality and psychopathology, and the affective scaffolds of early cognitive development. 
---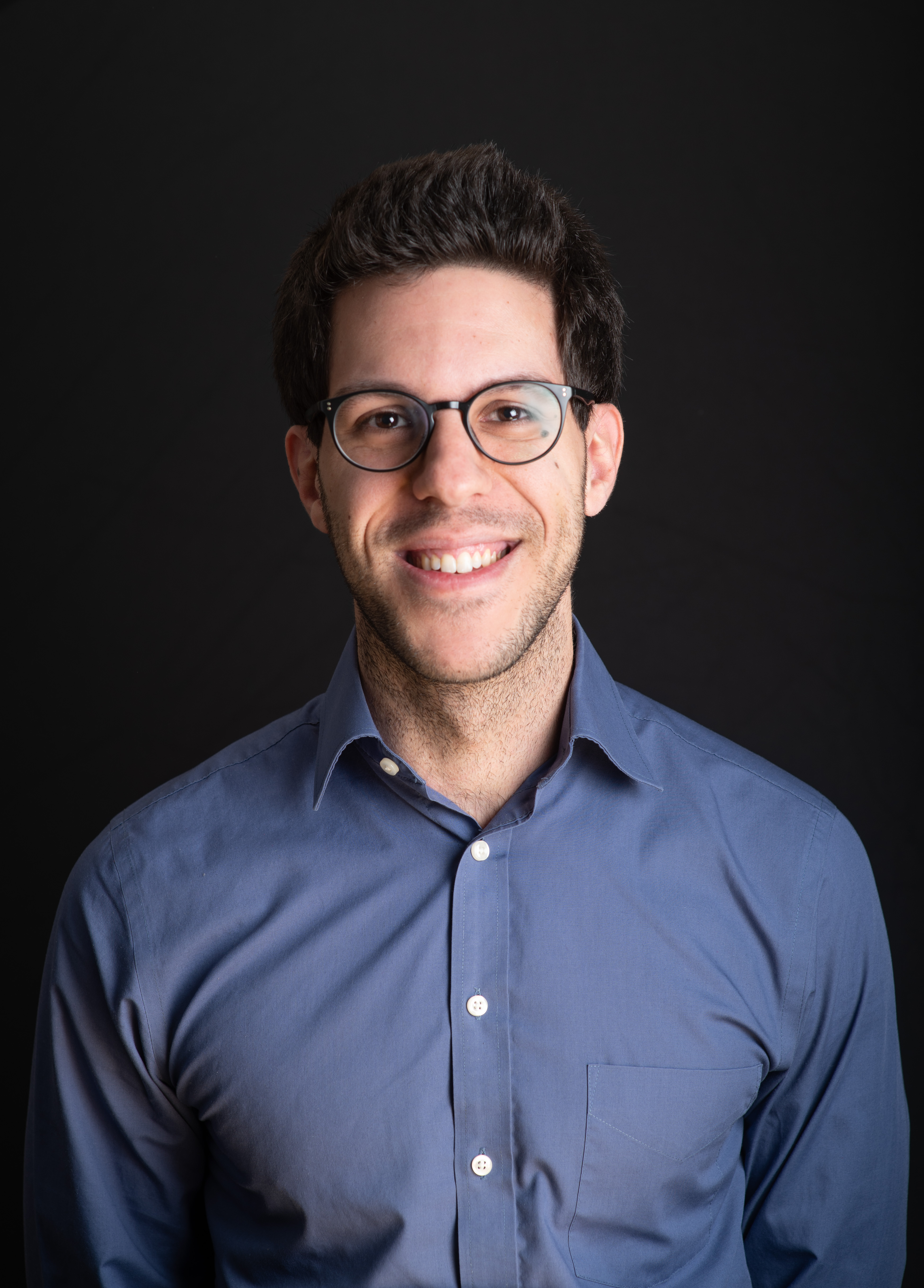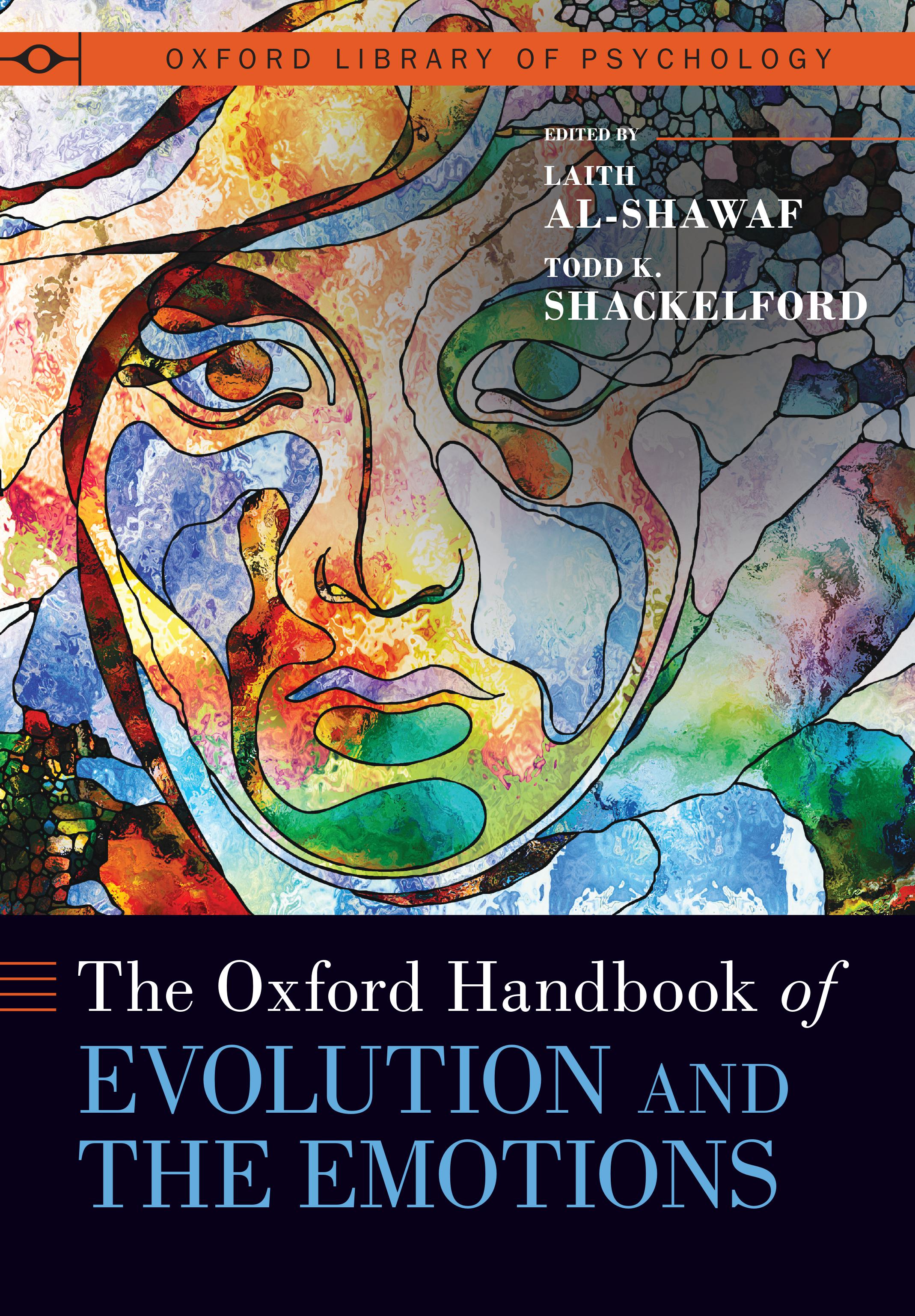 Laith Al-Shawaf is an Associate Professor in the Department of Psychology at UCCS. Before moving to the U.S., he taught at a university in Turkey and was a Visiting Fellow at the Institute for Advanced Study in Berlin. Laith is a member of the Arab-German Young Academy (AGYA), Chief Academic Advisor to the Center for Applied Social Cognition Research (CASCR) in Lebanon, and the primary editor of The Oxford Handbook of Evolution and the Emotions. His essays for popular audiences have been translated into several languages, and can be found here. The Association for Psychological Science (APS) has named him a Rising Star, and in 2022, he won the UCCS Faculty Award for Excellence in Research and the UCCS Students' Choice Educator of the Year Award. In 2023, he won the UCCS LAS Outstanding Teaching Award for online teaching.